前田 知巳

コピーライター, クリエイティブディレクター

副田 高行

クリエイティブディレクター, アートディレクター

安井 仁志

クリエイティブディレクター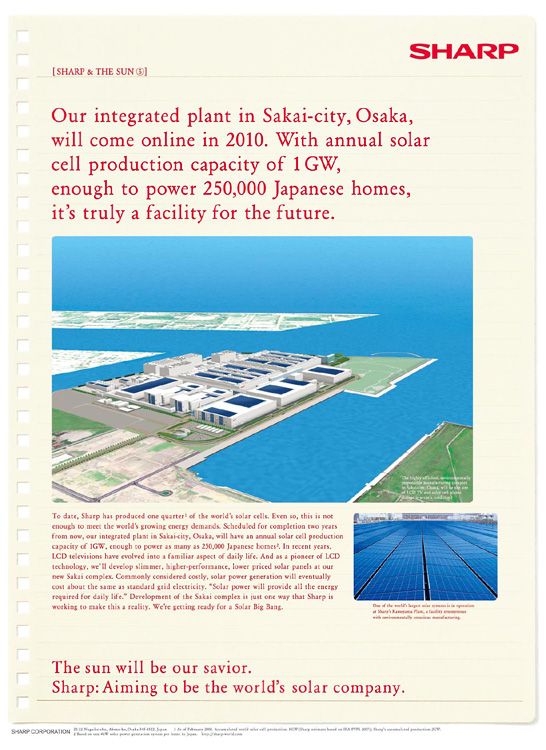 Our integrated plant in Sakai-city, Osaka, will come online in 2010. With annual solar cell production capacity of 1GW, enough to power 250,000 Japanese homes, it's truly a facility for the future.
The sun will be our savior.
Sharp: Aiming to be the world's solar company.